We value our patients' experience at Koelling and Turnbull Chiropractic. If you are currently a patient, please feel free to complete the following Client Experience Questionnaire. The Questionnaire is in Adobe Acrobat format, and requires the free Acrobat Reader to view.
Download & Print Questionnaire
Dr. Richard Koelling
---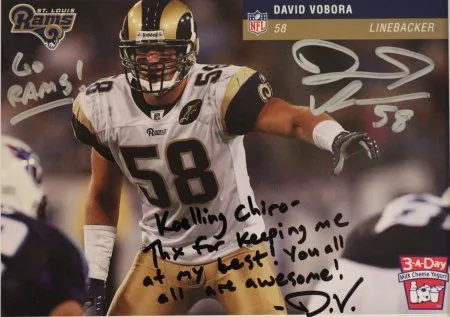 "While on the job, I injured my sciatic nerve. I had tingling in my toes; most of my toes were numb and had no movement. After 4-5 weeks of treatment with spinal decompression, I am 90% better and on my way to 100% better! The feeling in my toes are back along with my mobility. I was going to have back surgery and after 1 week of treatment I called and canceled my surgery. Thanks Dr. Koelling & to all his staff that helped me."
- Alan L.
"Prior to treatment, I was having numbness down my legs and difficulty sleeping. Now, I no longer have the numbness and have greater ease sleeping at night. I really appreciate the caring and personal environment in the office."
- Karen S.
"I was in a rear-end car wreck. I couldn't do much without being in a great deal of pain. My neck and shoulders were so stiff and sore all of the time. After starting treatment my pain has decreased significantly and the sore stiffness is almost gone. I feel like I have my daily life back."
- Cheri O.
" Dr. Koelling is the first chiropractor that ever totally worked with me to heal my back and neck. I am so very grateful and his staff is just as caring and wonderous."
- Brenda R.
"My headaches are so much better. I had tried everything and nothing seemed to help. I wish I would have listened to my sister sooner. She said you might help but I was sure I would just have to live with headaches 3 or 4 days a week. Was I wrong, 5 treatments and my headaches are all but gone. I can't thank you enough."
- Jenna B.
"For years, my low back pain prevented me from doing the things I enjoyed in life. Thanks to Spinal Decompression, I can now go out to watch a movie, to go out dancing, to do whatever I want without having to have to worry about my low back pain. Thank you for giving me my life back."
- Mary C.
"I injured my back doing construction. Rather than collect disability, I was constantly taking pain killers and anti inflammatory drugs so I could continue working on the job. When I saw the ad for treating back pain with Spinal Decompression system, I was skeptical at first, but curious. I decided to give it a try and to my surprise, it worked like nothing I had ever tried before. After just one month of treatment, I felt stronger than I had in years and had the joy of throwing away all of those painkilling drugs. One of the happiest days in my life is when I discovered there was something that could cure my back pain. That something was your Spinal Decompression. I cannot thank you enough for helping me and my family."
- John V.
"When I first started treatment with Spinal Decompression, the only thing I was sure of, was that I could barely walk, sit, or stand. After going through 4 weeks of treatment the pain has slowly gone away. Today, I feel the I am 95% better thanks to Spinal Decompression."
- Gregory C.
"After having an MRI on my back, I was diagnosed having two herniated discs. The pain was like a knife jabbing my in my buttock down to my leg. My whole quality of life changed, not being able to escape the disabling pain. After cortisone epidurals in my spine my doctor told me, that I was facing surgery on my back. Then I found a clinic with Spinal Decompression an hour from my home. Today, I am pain free and feel like I have a second chance on life."
- Laura B.